Once upon a time, in a land where wisdom bloomed like lotus flowers, there lived a young monk named Kavi, who possessed a gift unlike any other—he could levitate seven stories high. Word of his extraordinary power spread far and wide, reaching even the Buddha's ears.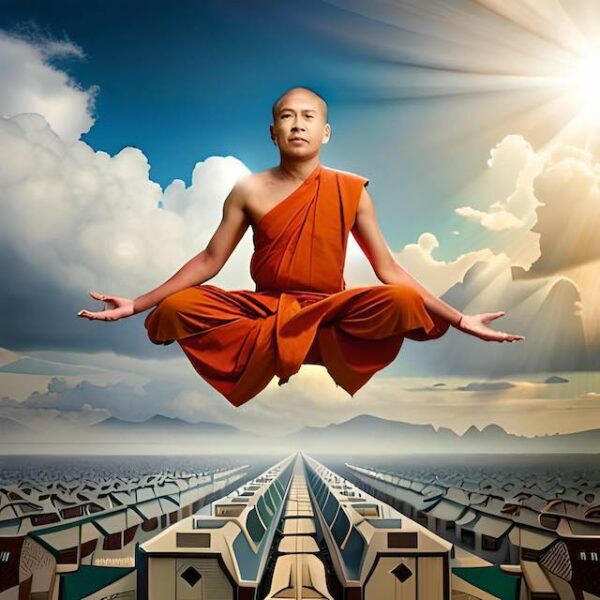 Curiosity stirred within the hearts of the people, whispering that Kavi's ability made him greater than the Buddha himself. These rumors grew, creating a divide among the seekers of truth. The Buddha, aware of the growing confusion, decided to address the matter during his monthly sermon.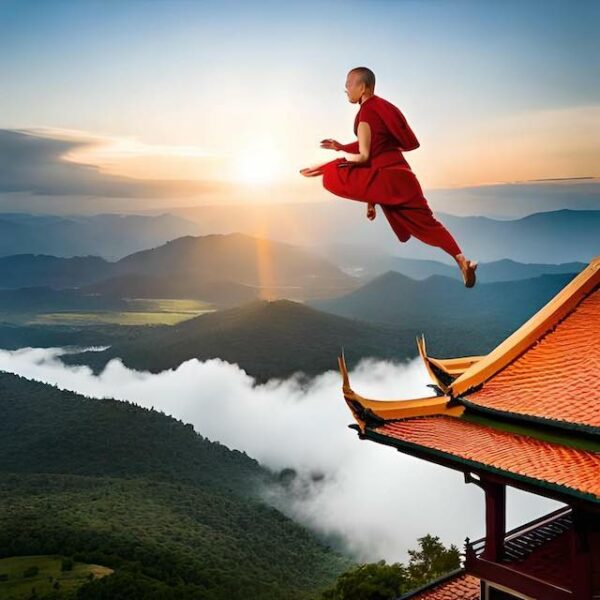 Under the shade of a grand tree, the Buddha invited Kavi to share his teachings with the assembly of monks. The air buzzed with anticipation as Kavi ascended the makeshift podium, symbolizing the journey to greater understanding.
Yet, as Kavi stood before the expectant audience, his heart fluttered, and his voice escaped him. Though he possessed the power to command the winds, he lacked the wisdom to guide the thoughts and hearts of others. The whispers in the crowd turned to silence, and the truth became clear.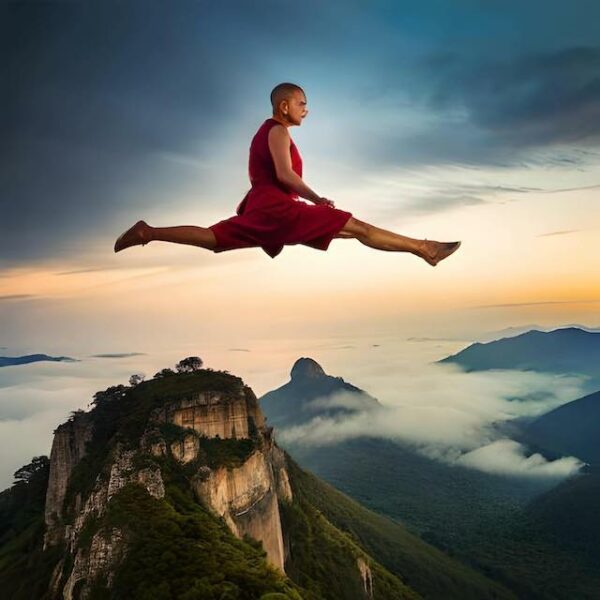 The Buddha gently approached Kavi, compassion glowing in his eyes. He spoke softly, "Dear Kavi, your ability to manipulate the winds and float in the air, which is a remarkable spectacle. But the path to enlightenment is not paved with grand displays of power. True wisdom lies in the purity of practice and the deep understanding of the causes of suffering and liberation."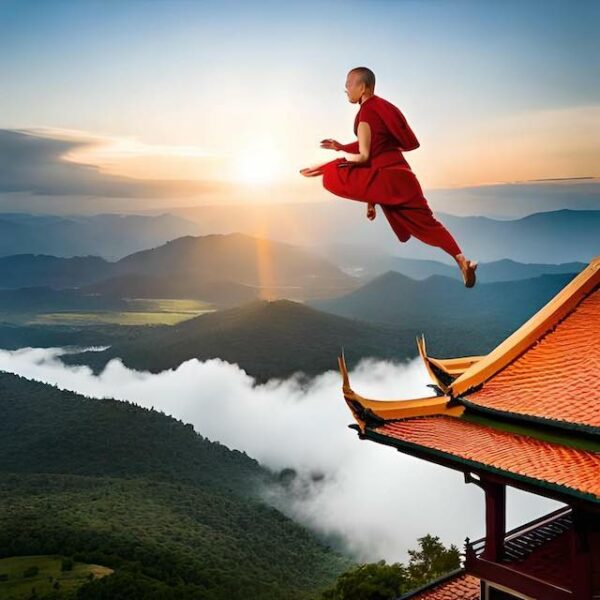 Kavi's gaze met the Buddha's, and he felt a stirring within his being—a realization that true greatness resides in the awakening of one's own heart. From that moment, Kavi dedicated himself to the noble pursuit of wisdom, setting aside the allure of his party trick.
Word of this encounter spread throughout the land, carrying with it a valuable lesson for all who heard. The fable of Kavi, the Wind Whisperer, taught people that the pursuit of true enlightenment rests not in showcasing extraordinary abilities, but in cultivating inner peace and compassion.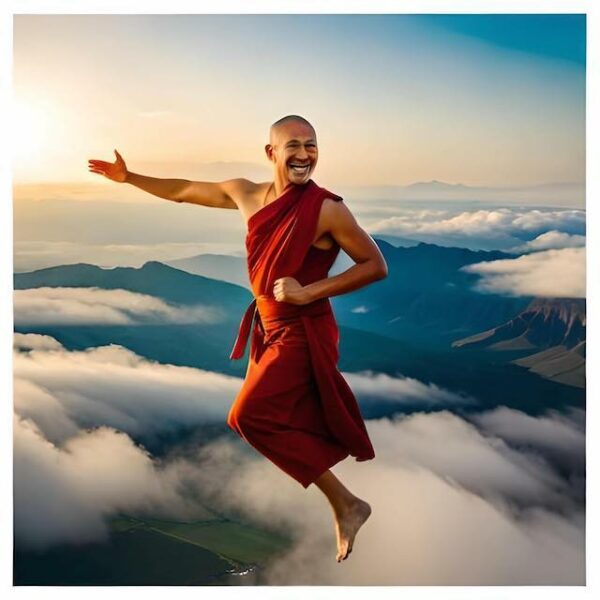 It reminded both children and adults alike, that the journey to wisdom, lies in the simplicity of understanding suffering, practicing mindfulness, and nurturing the seeds of kindness within. And in this understanding, they discovered that the true essence of enlightenment resides not in the realm of miraculous feats, but in the boundless love and wisdom that blossoms within the human heart.