Buddhism and the Significance of 108
The number 108 serves as a bridge that connects us to the external world. The Tibetan Buddhist canon, referred to as the Kangyur, is a relatively broad collection of 108 volumes of sacred texts that have been acknowledged by many schools of Tibetan Buddhism and thus are referred to as the Sacred Word of Buddhism.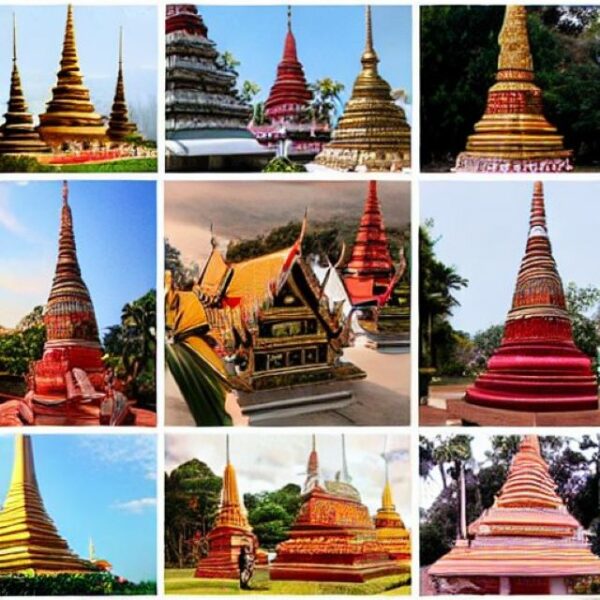 Buddhism is a religion and philosophy based on the teachings of the Buddha. It originated in ancient India more than 2,500 years ago and spread to many parts of Asia, including Thailand. Today, Buddhism is one of the major religions in Thailand, and it plays a crucial role in the country's culture, history, and way of life.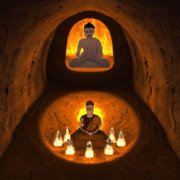 One of the essential beliefs in Buddhism, is the concept of impermanence. Buddhists believe that all things are constantly changing and that nothing lasts forever. This belief is reflected in the architecture of Buddhist temples in Thailand. The buildings are designed to be temporary, made of wood or other materials that are easily replaced.
The number 108 is considered significant in Buddhism, and it is believed to have many auspicious meanings. The number is said to represent the 108 virtues of Buddha, which include wisdom, compassion, and love. It is also said to represent the 108 defilements that humans must overcome to reach enlightenment.
In Thailand, the number 108 is significant in many ways. For example, during Buddhist ceremonies, devotees often recite prayers or mantras 108 times. The number is also significant in Thai astrology, where it is used to calculate horoscopes and auspicious dates. In Thailand, the number 108 is also used in colloquial slang to mean 'a heck of a lot of' or 'countless', as in '108 ways to die'. 
The number 108 is considered a sacred and significant number in many Buddhist traditions. Here are a few possible reasons for its significance:
Mala beads: A mala is a string of prayer beads used in Buddhism to count mantras or breaths during meditation. A traditional mala consists of 108 beads, which are counted by running the beads through the fingers as each mantra or breath is repeated. The number 108 is said to represent the 108 earthly temptations that a Buddhist must overcome to reach enlightenment.
Cosmology: In Buddhist cosmology, there are said to be 108 defilements or delusions that a person must overcome to attain enlightenment. These defilements are categorized into six groups of 18: six senses (sight, sound, smell, taste, touch, and thought), six afflictions (ignorance, attachment, aversion, pride, doubt, and wrong views), and six negative emotions (lust, hatred, desire, envy, delusion, and pride).
Sacred texts: The Buddhist scripture contains 108 volumes of the teachings of the Buddha. These teachings are said to be divided into three groups: the Vinaya (monastic rules), the Sutra (discourses), and the Abhidharma (philosophy).
Astronomy: In ancient India, there were 27 constellations or nakshatras, each of which was divided into four parts or padas. This gives a total of 108 padas. In some Buddhist traditions, the number 108 is associated with the distance between the Earth and the Sun, which is said to be approximately 108 times the diameter of the Sun.
Overall, the number 108 is considered a sacred and auspicious number in Buddhism, representing the spiritual path towards enlightenment and the overcoming of earthly temptations and delusions.
As a piece of Trivia, the number 108 also figures prominently in the symbolism associated with karate.