฿2,999.00 – ฿3,149.00
Blessed 'Roop Tai' Sacred Guru Photo, with Khom Agkhara Spells hand inscribed on the rear face, by the Great Sak Yant Lay Master of Yesteryear, Ajarn Tiang Nuam Mana, of Wat Tong. Ajarn Tiang Nuam Mana, of Wat Tong Temple (Wat Suwanaram), in Bangkok Noi, was a Lay Master-Sorceror who possessed many Magical Wicha, including the Wicha Sak Yant Magical Tattooing, Wicha Pong Wised Sacred Powder making, for which his powders were extremely powerful, Takrut, and Rian Coin empowerment and it is said that his mere image is enough to protect one against all harm.
Description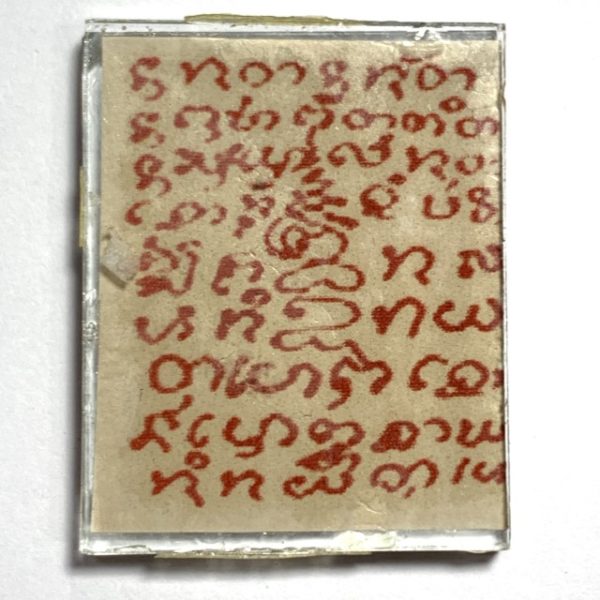 The exact Biography, and details of his full life trajectory of Ajarn Tiang, are rather misty, and lost in the past, but we still know many things about this Great Olden Days Lay Master of Sak Yant Tattooing, and Master Amulet Maker. Despite the lack of Historical Documentation, Ajarn Tiang still has many thousands of devotees to this day who worship his amulets, coins, and photographs of his image.
If we look back to the 1960's, the Name of Ajarn Tiang was then a commonly known household name around the nation, for in those days he was immensely famous for his Sak Yant Tattoos, and the power of Kong Grapan Klaew Klaad Protective Magic he had Mastered. Ajarn Tiang's amulets have always been popular with the Thai Military, and even stories of Miraculous Lifesaving events of Soldiers who wore his amulets have surfaced over the decades many times.
Ajarn Tiang's Photos, and his famous Rian coin amulet are considered a Miraculous amulet, due to multiple news stories of life saving mysterious events with devotees who wore his coin amulet, or his photo. The Rian Ajarn Tiang Coin amulet is perhaps the most rare and most difficult to afford amulet of his pantheon.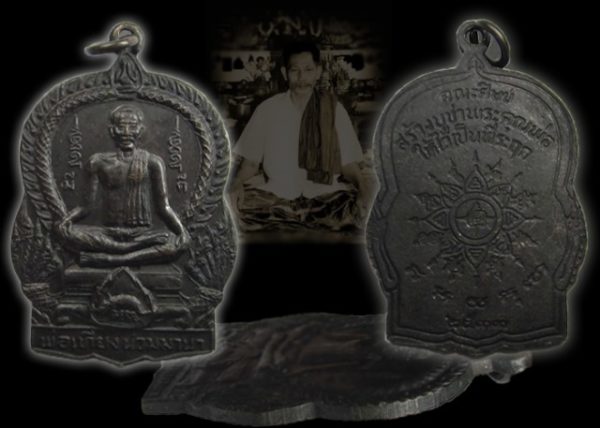 In the attempt to increase knowledge, and preserve the memory of this Great Master. I do hope to be publishing a compendium of the most extensive Information on Ajarn Tiang which i have collected, recounting what i could find about his life trajectory, Magical Wicha Sak Yant, and his Amulets, and release in my next issue of Buddha Magic, as well as in a Video Documentary Podcast on  My YouTube Channel, sometime in the near future.
Additional information
| | |
| --- | --- |
| Weight | 20 g |
| Dimensions | 3 × 2 × 0.4 cm |
| Product Type | |