Sale!
Phra Ngan Antique Lanna Amulet from around 100 Years ago, probably from  one of the Great Kroo Ba Ajarn Lanna Masters of the Time, such as Kroo Ba Nanta or Kroo Ba Chum, Kroo Ba Wang, or perhaps one of the other Thai Yai Hilltribe Related Masters of the Northern Lanna Sorcery Tradition. I (Ajarn Spencer), assume this amulet to be from Kroo Ba Chum, or Kroo Ba Wang's early era.  This antique amulet is hand carved from Nuea Mai Payung Dam sacred black Deva Inhabited Treewood, and has an In Too Deva of Love statuette with a Takrut yantra Spell inserted into the rear face. The edges show the coarse cut of the artisan as the shape of the Phra Ngan was cut out of a piece of Mai Payung Dam.
A very old Lanna Antique Magical Animist Charm that is of high value for both Museum Curation as well as a powerful amulet for wearing, from the ancient Thai Yai Lanna Masters of the Northern Sorcery tradition, for Maha Sanaeh, Metta Mahaniyom, Siang Choke and Kong Grapan.
Description
Mai Payung is a Sacred tree believed to be inhabited with a resident Deva Spirit, and only one in a Hundred Thousand turns out with black or red wood color, all others being white wood in color. Pai Payung Dam is hence so scarce that it has now been forbidden to cut any further trees of this type, for they are disappearing from the forests of Thailand. It is therefore now only possible to obtain antiques made in this substance, but no more will ever be made in this modern era or in the future.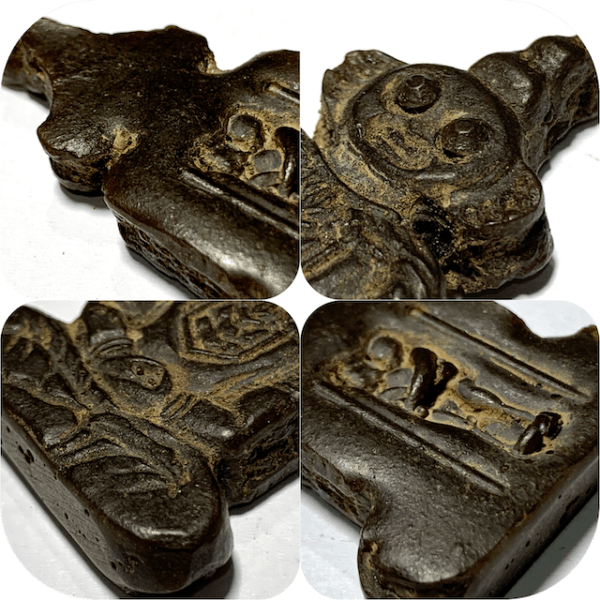 Mai Payung's Latin Name, is Dalbergia cochinchinensis, otherwise known as the Thailand rosewood, Siamese rosewood, or tracwood, is a species of legume in the Fabaceae family. It is a threatened tree yielding valuable hardwood found in Cambodia, Laos, Thailand, and Vietnam. Conservationists project that the species could be extinct within 10 years. (Wikipedia – Dalbergia Cochinensis)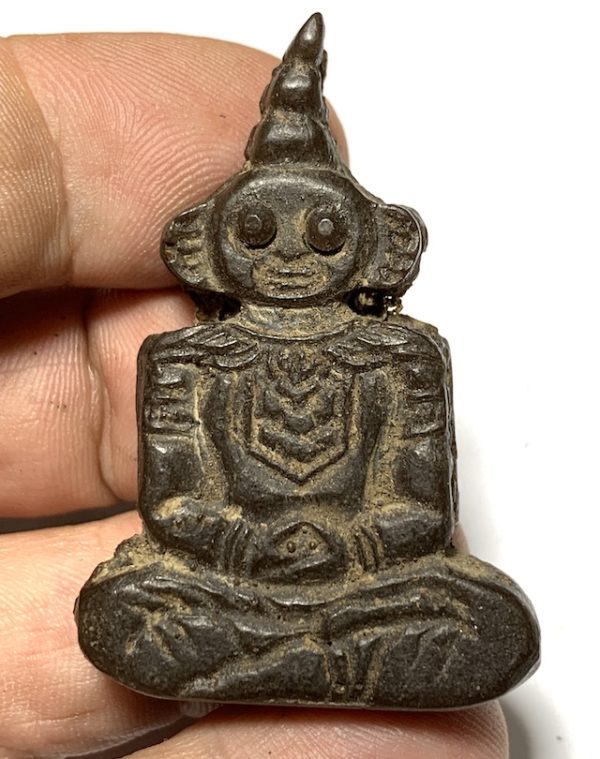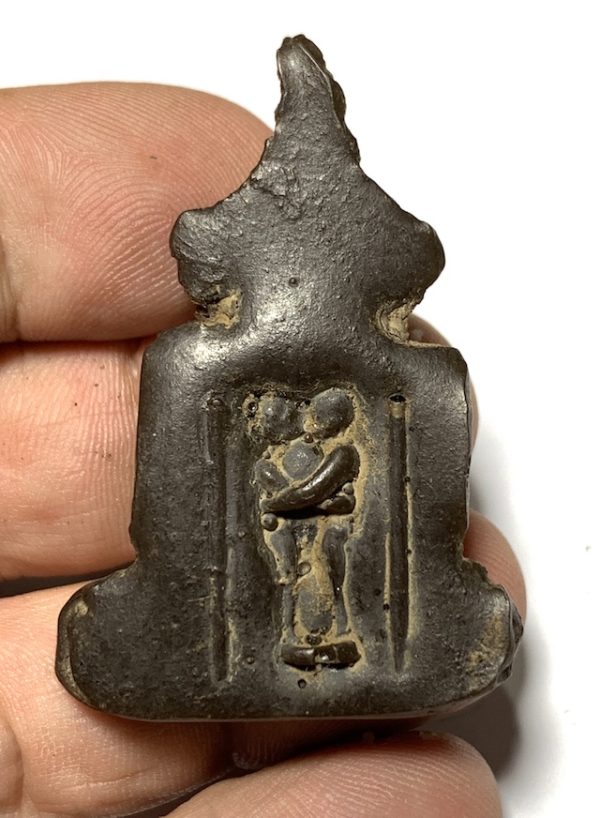 Additional information
| | |
| --- | --- |
| Weight | 5 g |
| Dimensions | N/A |
| Product Type | |